Main content starts here, tab to start navigating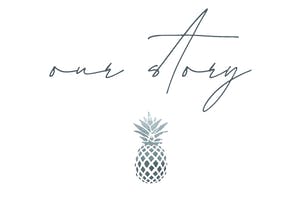 Anker is a contemporary American restaurant highlighting the best of the North Fork farms and fisheries. The restaurant is rooted in an appreciation for exceptional local, seasonal ingredients and warm hospitality. The cuisine reflects the day's catch and the weekly harvest - light, bright, clean flavors - meant to complement the beautiful views of the Peconic Bay on our upstairs deck.
Guests can expect a menu that pulls deeply from the sea - with fish and shellfish playing a starring role. The kitchen's discipline is anchored by incredible ingredients, thoughtful preparations, nuance, balance, and a from-the-heart approach. Here, like at our sibling restaurant Green Hill across the street, subtle European influences are at play.
Anker is a neighborhood-driven restaurant, and we're committed to supporting and highlighting the vibrant North Fork community we call home. The design is intended to carry guests away, and the lovingly-appointed space aims to reflect the beauty of the Peconic Bay and the charm of Greenport Village. Set sail with us for a drink, a meal, a bite - any time, day or night.
Welcome Aboard!